Breakfast at the opening of the new flagship store Tiffany & Co in Sydney was not served, but the main guest star of the event, 23-year-old model Kendall Jenner, more than compensated for this with her outfit.
Kendall Jenner Wearing a Pink Dress
When looking at her pink dress, combining pastel and brighter, resembling chewing gum, shades of this color, it could well pull on the sweet.
The outfit trimmed along the chest with feathers and decorated with flounces on the sleeves resembled either a French macaroon or cream cake.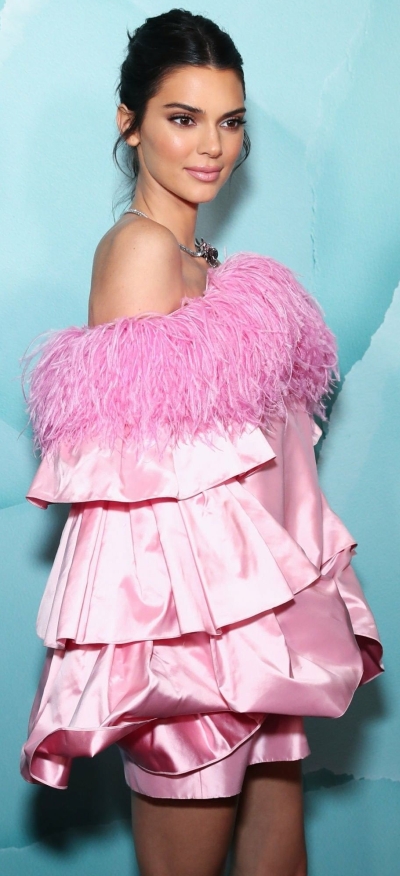 The playful image of Kendall complemented the diamond necklace with a butterfly and white sharp-nosed shoes. At the opening of the store, many fans of the model, who dreamed of getting a photo with her favorite, also gathered. Judging by the number of shots in social networks, Jenner tried to devote time to many volunteers.
Selfies from Australian beaches do not seem to wait for subscribers: Kendall flew just 24 hours to Sydney to participate in the presentation of the jewelry brand. So far, she managed to share only video from the airplane's porthole.
Kendall Enjoyed her Stay in Australia
Although there was not much time at the disposal of the model, she still enjoyed her stay in Australia.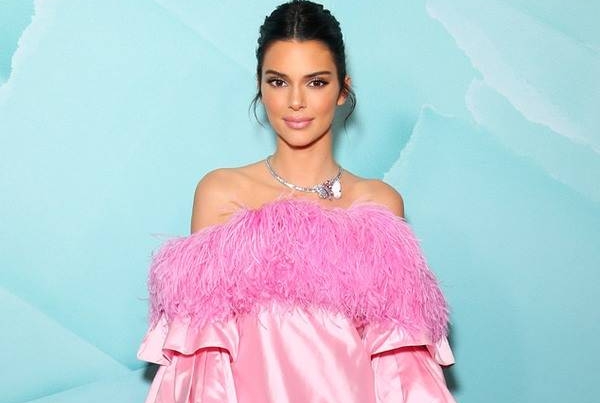 Kendall Jenner also took part in Tiffany & Co events for the first time: the representatives of the famous family are welcome guests at brand parties. Guests went into a surprise after party later that evening. The party was located in the underground car park located beneath the new  impressive two-level, 1,800 square metre Tiffany & Co store. The new store boasts private salons and custom artwork. Australian artists designed the entire store.
Also, the presentation of the new collection in New York was attended by Kendall's elder sister Kim Kardashian and mother Chris Jenner.
Kendall Jenner Last Visited  Australia About 4 Years Ago
Kendall Jenner was last time in Australia with sister Kylie Jenner about 4 years ago, in November 2015. They attended a gorgeous launch event and greeted fans at Westfield Parramatta.