The fall in temperatures imposes the need for summer tires to be replaced as soon as possible by winter. The tire is the only contact of the car with the road. According to the period of the year, the safety of the road depends on the type and quality of the tires.
Safe driving in winter
The story of safe driving begins with the choice of real winter tires. Driving properties of wet, fuel consumption and noise are not enough to choose a tire whose quality depends on over 50 other factors. That is why only qualified experts can give a real quality assessment. Tire Experts knows much more about tires than it can be learned from the tire sticker.
Tips on buying winter tires
When buying tires you should not save on price, and it is a good idea to choose brands from reputable manufacturers.
When purchasing, care must be taken not only of the adequate tire dimension but also of the load index. The speed index applicable to your vehicle is very important too.
For safe driving on ice and snow during the winter season, you should not buy second-hand tires! Their history is usually unknown, and they can very easily endanger traffic safety.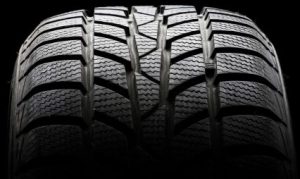 Winter tires have a different profile than summer tires. Their secret is the tread pattern elements called sipes. Each individual block is cut with a special pattern, which provides grip during the drive. They literally bite into the snow surface and allow normal driving.
Their extra deep patterns are capable of dispersing more water, helping to reduce aquaplaning and improve vehicle handling. They are great for adhering to cold roads, whether they are wet, dry, snowy or icy. Better adhesion means better braking and better steering and stability of the vehicle in cold conditions.
By using winter tires, you significantly increase your safety, reduce risks and increase the stability of your vehicle in winter driving conditions.